The Backstreeet Boys now have a new Single called "The One". The video was basically a combination of footage taken from their recent Millenium tour. If you want to see there video you could check it out on MTV. The Backstreet Boys are now currently working on their new album in the Bahamas.
People are asking me if it is true that AJ is getting married! Well as far as I know those rumors are totally false and so is the one about his GF Amanda being pregnant. Currently the only members that are going to be "tying the knot" are Brian Littrel and Kevin Richardson ( the two cousins).Now the Backstreet Boys have Millennium TV if you don't already know by now, go to the Backstreet Boys website and you can watch it.
AJ has been on tour playing as Johnny No-Name. I do have pics that will be posted soon.
Olá! Esta é a minha primeira página sobre os bsb, e por isso não está um grande fenómeno, não é? Penso que está +ou-, mas vcs sabem como é dificil fazer uma hp boa, não é? Eu dispensei muito do meu tempo a fazer esta página, e tive que aplicar todos os meus conhecimentos sobre os bsb!!! Quando pensei em fazer uma página na internet, fiquei com uma dúvida: sobre o quê? Então como eu adoro os bsb, pensei em fazer sobre eles. Então aqui está esta página dedicada a vcs, espero que gostem, divirtam-se, sei que é chatinho mas assinem o guestbook,é só pra saber o q vcs pensam da hp, e voltem sempre! :o)
Becky

The BSB Fanz

Backstreet Boys Webpage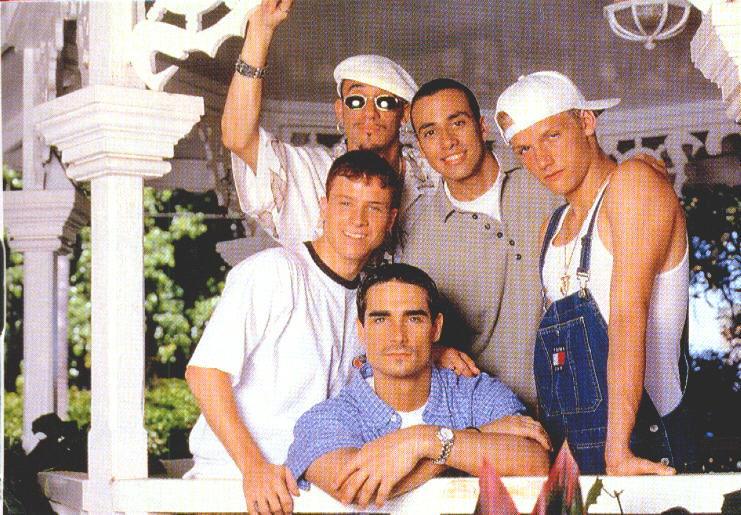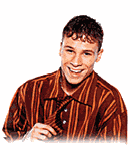 Olá! Esta é a minha primeira página sobre os bsb, e por isso não está um grande fenómeno, não é? Penso que está +ou-, mas vcs sabem como é dificil fazer uma hp boa, não é? Eu dispensei muito do meu tempo a fazer esta página, e tive que aplicar todos os meus conhecimentos sobre os bsb!!! Quando pensei em fazer uma página na internet, fiquei com uma dúvida: sobre o quê? Então como eu adoro os bsb, pensei em fazer sobre eles. Então aqui está esta página dedicada a vcs, espero que gostem, divirtam-se, sei que é chatinho mas assinem o guestbook,é só pra saber o q vcs pensam da hp, e voltem sempre! :o)
Becky