Hi, and welcome to our Backstreet Boys webpage!
Please note that this site will be updated every 4-5 days. Some of the information that I have comes from Caitlins Backstreet.Net web site. You can find a link to her site, and to many other great BSB sites on my LINKS page.
Thankyou and enjoy
****
Liz's Backstreet Boys Page
Last updated: 10/10/99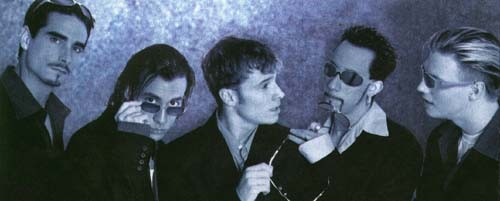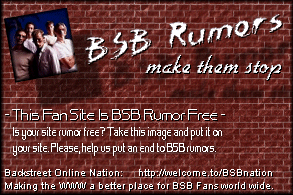 Click on the above image to enter!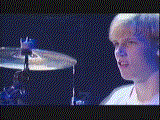 Tell all your friends, we want people in it whenever we check! *smile* We are thinking of setting a time where we could meet once a week, kind of like a BSB Fanz Club Meeting! If anyone has any ideas at what time that should be, email
Jody
! I am in the Eastern Time Zone, same as Toronto, Florida... you know! *smile*