Page Content (all of the following was written by me unless otherwise noted)
Updated daily. Like, try pressing reload on your browser I update this thing so much
First of all, I'm sorry because I hadn't updated this site for 4 months. I haven't been on the net for the period and I almost being admitted to the psychiatry ward!. Big apology for all of you.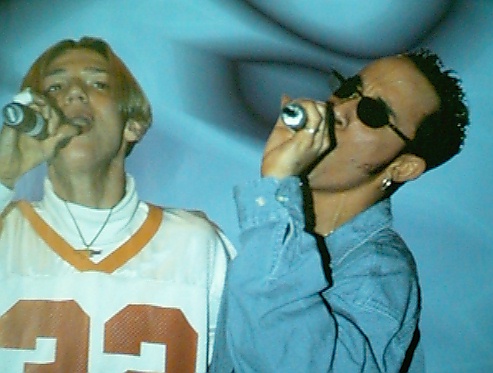 Hey BSB fans!! If you love this Florida-based quintet - then you've come to the right place. Here you can interact and learn sooo much about these hot and talentful guys. Plus, I guarantee that you'll only find the best stuff about the Backstreet Boys! But enough of this - which one do ya want??



The group was formed in Orlando Florida. They have to date released 3 albums here in Canada. Four singles have been released from the first album in Canada, three singles have been released from the second album in Canada and two singles *so far* from the third album!
There are also many music videos, BSB home videos, sticker albums, posters, books, magazines, etc. available!!!
A great selection of official merchandise from Backstreet Boys's current tour can be found at BackstreetBoysStore.com
To chat with other fans of Backstreet Boys, go to the Backstreet Boys chat page