A.J. McLean, Howie Dorough, Nick Carter, Brian Littrell and Kevin Richardson - men, who rule over the world of music. They're five different spirits and the best frien ds. Their voices and songs are getting better and better. For their records Backstreet Boys have received many awards.
No doubt, Backstreet Boys were, are and will be always the best group in the pop-business. So, if you're BSB-fan, you're lucky. If you're not, you should look at these pages to see what you've missed...
Our page is always under construction!

~*BaCkStReEt HeaVeN*~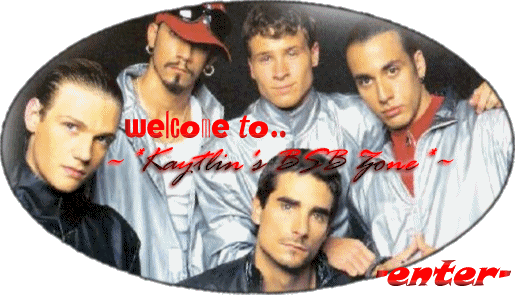 Click on the above image to enter!



Sorry this was inactive for quite a while. It is now fixed. Thank you for your coming here. ENJOY!!!!