The Backstreeet Boys now have a new Single called "The One". The video was basically a combination of footage taken from their recent Millenium tour. If you want to see there video you could check it out on MTV. The Backstreet Boys are now currently working on their new album in the Bahamas.
People are asking me if it is true that AJ is getting married! Well as far as I know those rumors are totally false and so is the one about his GF Amanda being pregnant. Currently the only members that are going to be "tying the knot" are Brian Littrel and Kevin Richardson ( the two cousins).Now the Backstreet Boys have Millennium TV if you don't already know by now, go to the Backstreet Boys website and you can watch it.
AJ has been on tour playing as Johnny No-Name. I do have pics that will be posted soon.
We are Jody Wilson, from Ontario Canada, Nadia Richer, from Montreal, Canada, Christine Baxter, from Montreal, Canada, Theresa Snell, from Ontario Canada, and Shuba "Carter", Manitoba Canada.
Any of you BSB fans out there can help out on this page too, if you'd like, by emailing us with ideas, news, concert reviews, encounters with the Boys, pictures, fan fiction... ANYTHING YOU CAN THINK OF!! If you would like, you could type out the lyrics to some of their songs, you could send us interviews from magazines... We would love to hear from you!
You're about to enter a world full of

BACKSTREET BOYS!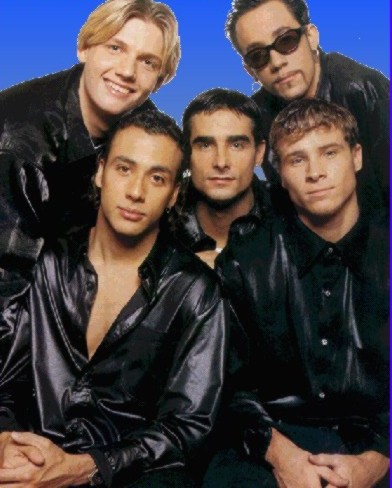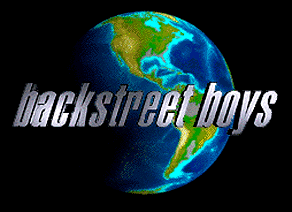 ***NOTE:***
I have a question for you guys!
What do you think of Brian and Nick having girlfriends?
Do you hate the girlfriends or are you happy for the boys? C'mon guys, let me know YOUR opinion. I will put all the reactions on my opinion page. So, e-mail me and don't forget to mention your name and country! Go to
the opinion
page and read what other fans have to say to this question! PICTURES OF NICK'S GIRLFRIEND ADDED!!