Hi, and welcome to our Backstreet Boys webpage!
"Brian Thomas doesn't smoke because he's knows it's bad for him! Brian Thomas does what his mommy tells him because he is a good boy. He is!!!!!!" "Liz, you don't understand. I LOVE them, I LOVE them you don't understand!!!!!! ~Maureen
Hello and Welcome to AJ Forever!!!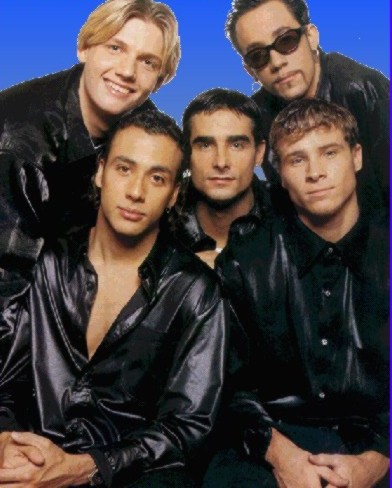 Wich section in my site do you like best? (You may choose more than 1) Favorite pics of the week
Pictures
News
Millennium
Meet the BSB
Interviews
Win my award
Awards I have won
Opinion page
Concert reviews
Tourdates
Fanclubs
Love Match
Get married to your favorite BSB
Penpals
Message board