In October of 1998
a Backstreet Boys fan disappeared
in the woods near Burlington, Ontario
while making a webpage...
A year later her webpage was found.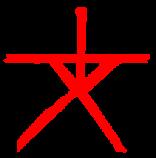 all graphics are made by cg. please do not take any graphics off this page without cg's permission. i have worked so very hard on them and deserve credit. i'm not trying to be mean, i just want my page to stay original. this site is highly graphic. please be pacient for page to load.
Oh My God, It's Back Again...Backstreet Fiction on the Net